I had nothing to said actually,after being squeeze with the crazy crowd. All those scenes still wondering in my head, all the pushing, yelling, squzzing around.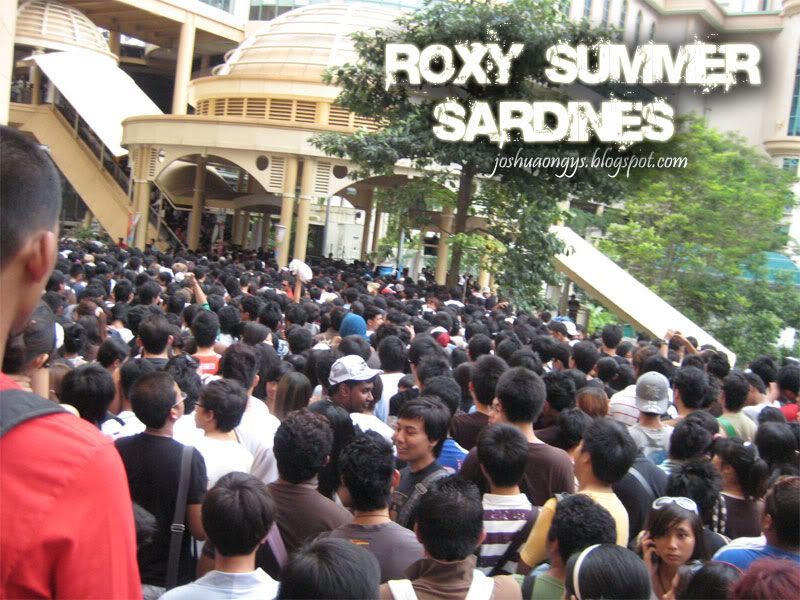 (copy From href="http://joshuaongys.blogspot.com/">
I Waste My Precious holiday on this FuXXinX Event.
NOoooooooooooooooooooooooooo
PS: There's one thing which is good, i gotto workout. We walk all the way round from the "AlTERNATIVE ROAD". That XXXXX i will remember you. It was a alternative road, but a FreaXXXXX far road, its was like 2-3KM, after standing for 2 hours and now a nother 2-3KM. Its better then going to Gym.
AHhHhHhHhhhhhhah!!!!!!!!!!!!!!!!!!!!!!!!!!!!!
When we're out of Sunway Lagoon, we see Heaven........ Oops sorry i mean 7-11.
My friends and i was all out of water. Though there's a lot of water in the Lagoon.
LMAO
Lucky we dropped by Murni, to Sembahyang My 5 Organ temple. Till then I died in my room till the next morning.
I also meet some new Friends.
Will aka http://blow-water-station.blogspot.com/
Yew Joe aka http://joecooool.blogspot.com/