Last month i attended one of my friends wedding dinner, it's quite amazing watching the people around you moving on to the next stage of their life. It's amazing watching both of them from friends to couple till now becoming each other's soul mate, i'm so happy for them.
This is the Lovely Couple of the Day. Man Hong & Lily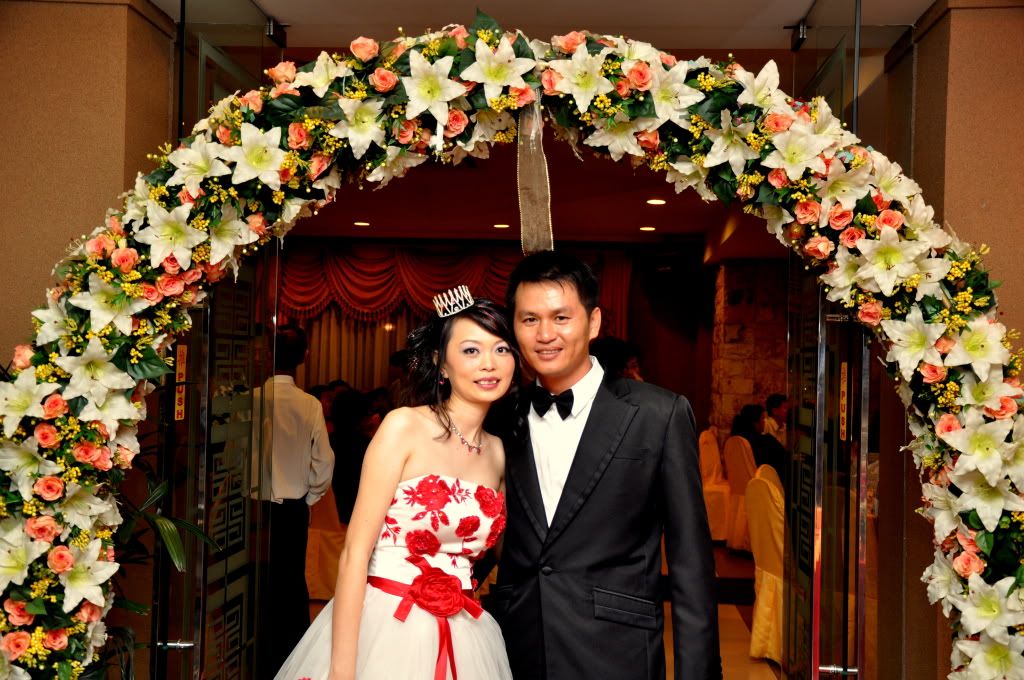 Group shot with the Couple
This photo was taken after the wedding dinner, where most of us was drunk at that time.
Me being drunk and forcing the couple to take pictures with me, LOL.
Congrats to both of you, stay happy forever.