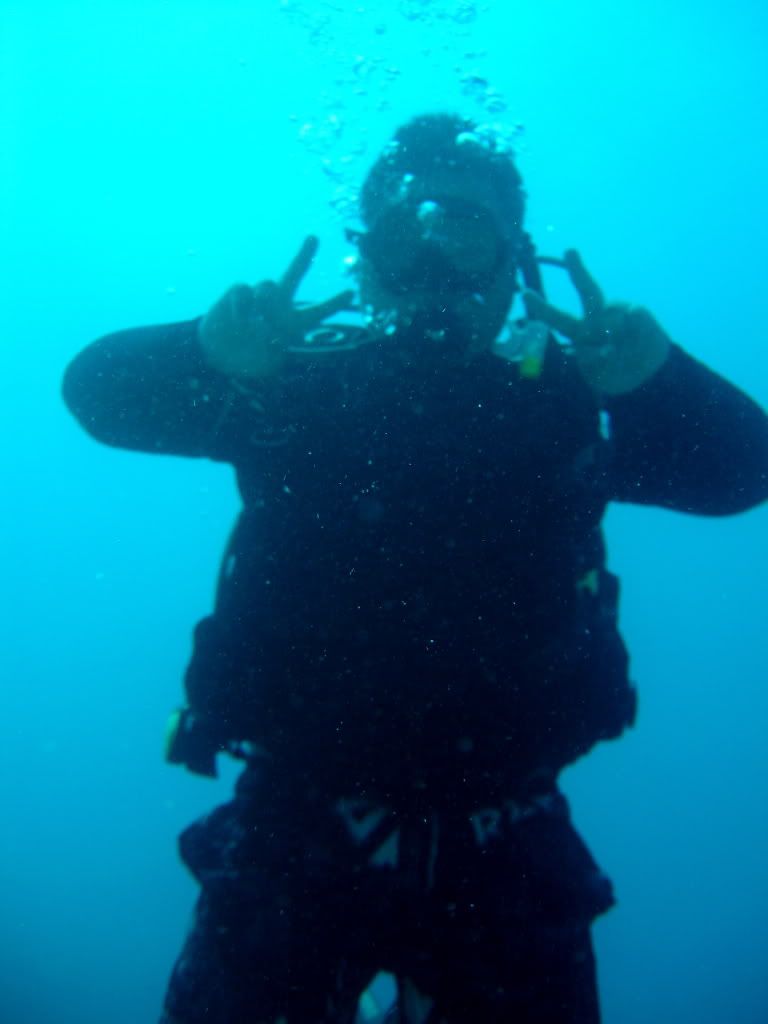 I always wanted to learn Diving since i was a little kid, i envy those fishes swimming in the sea freely. This has to goes back to a few months back, that time i was catching a movie with a few of my friends. When suddenly my friend, Khik came and said hi to me. We chit chat a while, and Khik told me that he's going to learn diving. At that moment i was shock and i ask for a business card from him, which he's working in a Travel agency. Later that night while i was lying on my bed thinking of what Khik told me, and i decided to chase after my childhood dreams. I text Khik and ask him to check is it possible to add another person into his trip. I anxiously waited and yes Khik called me back saying that i can join them, i was like jumping up and down the floor. It's a really last minute choice, since we'll be leaving in another 24 hours.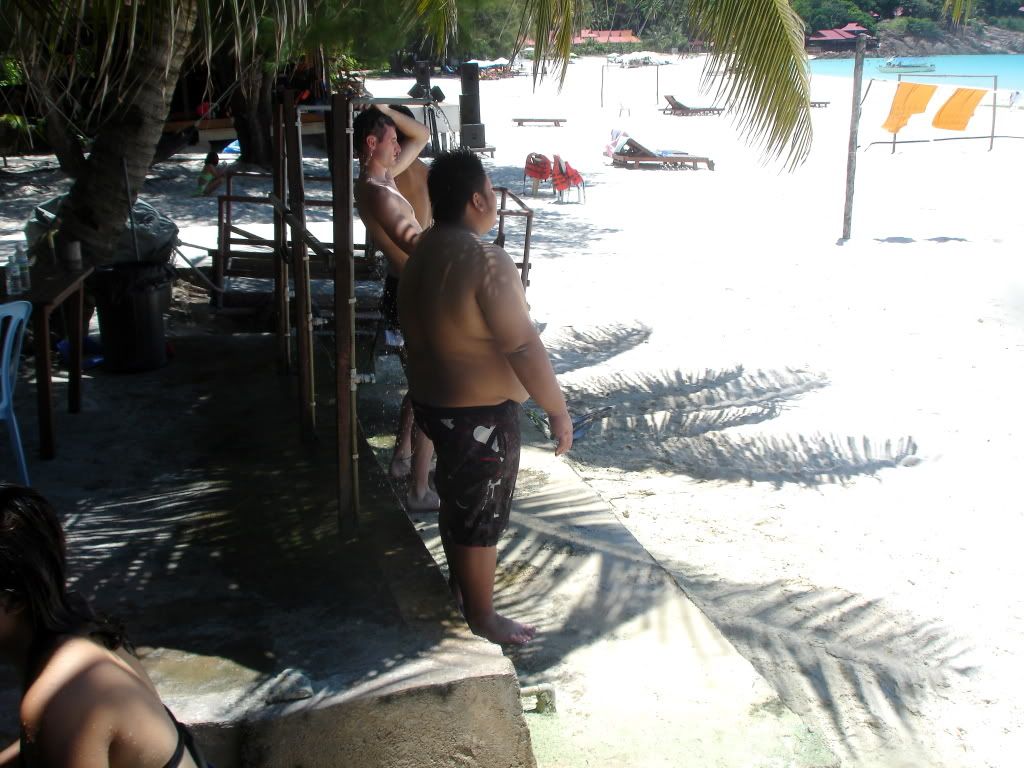 In the beginning it was quite a task for me as you can see my body size, it's really hard to find a diving suit for me. I ended up wearing a Surf suit borrowed by one of the instructors.
This is me in my full gear, the gas tank might look small. The gear's weight i think should be more then 15KG, carrying those babies from the Dive Center to the Shore it's not a easy task. Lucky i'm a Big Dude, LoL.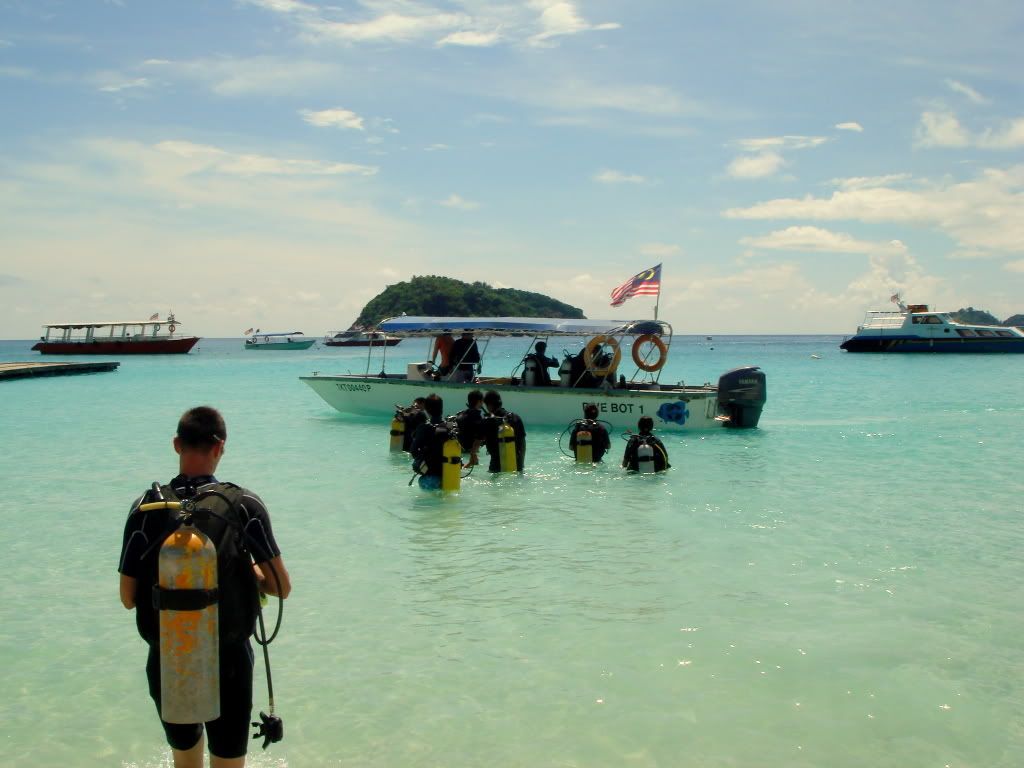 This is me and our gang, preparing to board the Dive Boat that going to take us to Kerengga Island. We're heading to the big blue and discovering Corals and marine lives.
This is our own group photo from the right our instructor William, thanks for guiding all of us. Notice my face is so pale, i'm getting so hungry at that time due to lack of food.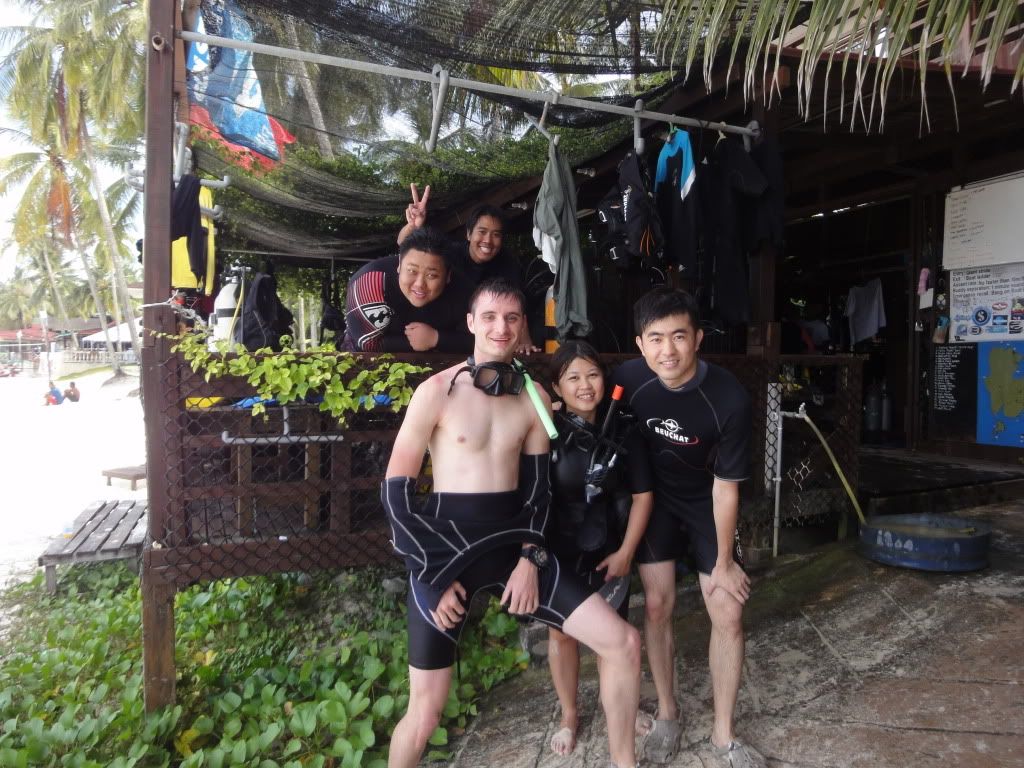 This is the corner of our Dive center, we wash ourself and our gear here. Notice me, the dude behind me is Khik.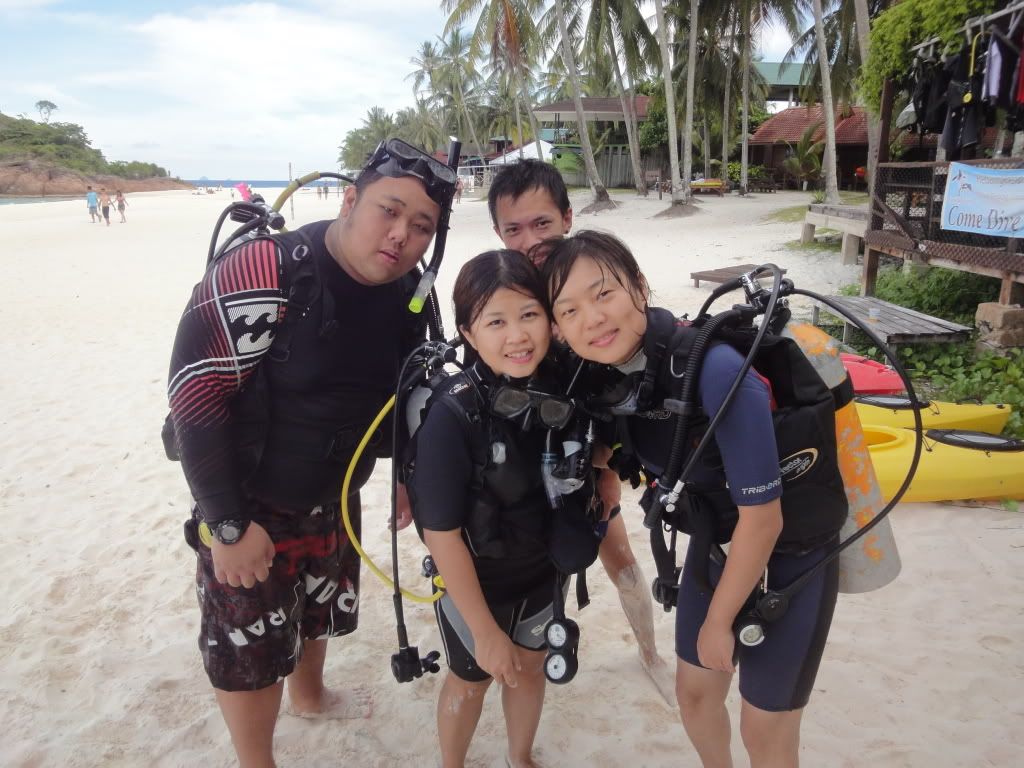 The 2 Lovely ladies that dive along with us, Lina & Suki. Here's a fun part, when i was on my second dive, i kicked Lina right on his head. Sorry for that Lina.
This trip is so Tiring, Fun, Awesome, Salty and Tough, It's worth every penny.